Texas Tech University began the TechTeach Across Rural Texas program partnership with Snyder ISD in 2015. To date, 17 teacher candidates have completed their certification with 14 currently teaching in Snyder ISD. Last week, Snyder ISD celebrated two cohorts of the program. Cohort VI includes Alicia Jamison and Alexis McNeil who graduated in August 2021, and Michelle Rios, who will graduate in December of 2021. Snyder ISD also welcomed Cohort VII which includes Brooke Rauch, Jordan Stewart, and Carson Derryberry. They will begin the program in July.
The
TechTeachAcrossRuralTexas
program is offered to students who hold an Associate's of Arts in Teaching degree. The teacher candidates who enroll in the one year teacher preparation program engage in an intense clinical experience in partnership with Snyder ISD. The teacher candidates receive classroom coaching from skilled, experienced site coordinators and mentor teachers. They immediately apply principles and strategies from online coursework in their field placement classrooms while completing a Bachelor of Science degree and a teacher certification in one calendar year.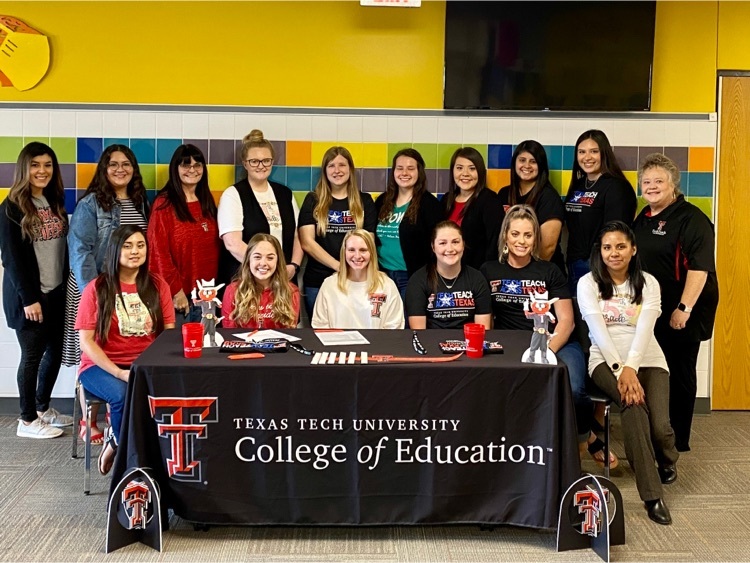 Back row (l to r): Lindzey Larrea, Felicity Alarcon, Wendy Early, Rilee Burtchell, Kellie Sanders, Kim Hagins Lozano, Erica Leija, Yuliana Thamez, Michelle Rios, Kellye Starnes
Front row (l to r): Elizabeth Hermosillo, Jordyn Stewart, Brooke Rauch, Alexis McNiel, Alicia Jamison, Johanna Ornelas
Not pictured who are currently teaching in Snyder ISD include Brittany Beltran, Katy Spradlin, Ben McQuirk, Angelica Jackson