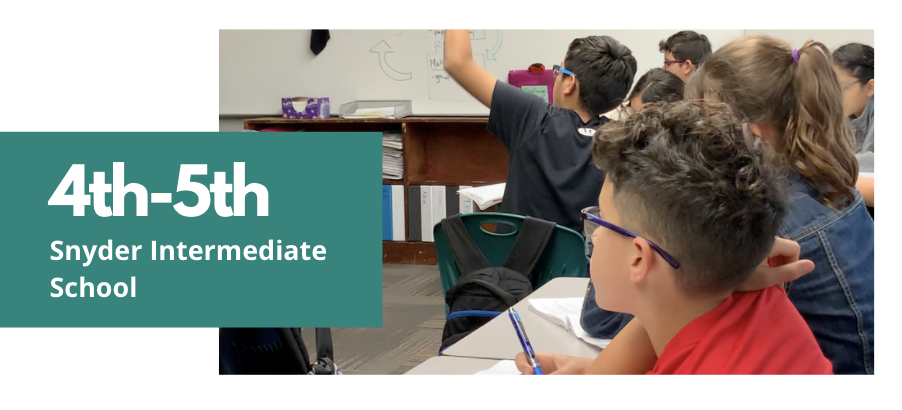 Additional Academic Support: Tutorials, RTI (Response to Intervention), and Special Education Services are available to students who need additional support. When needed, our certified staff will meet with the parent, student, teacher, and other staff to develop a plan for success.
Dual-Language Program: Snyder ISD offers a unique opportunity for elementary students to learn a second language over the course of six years. Students enroll in Kindergarten and are expected to remain in the program through 5th grade.
STEM Labs: Both Snyder Primary and Snyder Intermediate campuses have a dedicated STEM space. These labs are equipped with hands-on materials like legos and a lego wall, robots, 3D printers, and other technology. These labs are the perfect area to foster creativity and allow students to extend their knowledge in a variety of ways to meet students where they are in their academic journey. With specialized reading programs that allow students to advance their skills and build confidence, to math curriculum that goes beyond teaching facts and develops deeper-level thinking, Snyder Primary, and Intermediate Schools are committed to helping each student achieve success. Each campus places a strong emphasis on STEM, inquiry-based learning. and career exploration.
Take a look into Snyder Intermediate School!
Snyder Intermediate School
3301 El Paso Ave, Snyder, TX
Snyder, TX 79549
325-574-8650